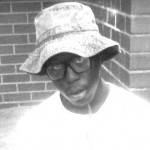 An Augusta man was fatally shot in the final hours of 2017 and authorities made a quick arrest in the murder.
Anthony Kyle Butler, 20, has been charged with murder in Sunday night's shooting death of 22-year-old Michael "Coop" Cooper (pictured at right from Facebook).
Deputies responded to gunfire at Sierra Point Apartments at 6:48 p.m. Sunday and found the victim on the ground. Cooper was rushed to Augusta University Medical Center, where he died at 10:25 p.m. Sunday.
"Investigators also learned that prior to Butler shooting Cooper, Butler had also pointed the same firearm at another (person) whose name is being withheld at this time so that they may be located," a press release says.
The sheriff's office did not release a possible motive.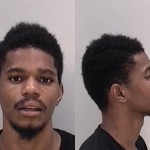 Butler, of the 2800 block of Gordy Road (pictured from an old mugshot), was booked on charges of murder, aggravated assault and weapon possession.
Editor's Note: If you have a better picture or memory of Michael Cooper, please text it to The Jail Report at 803-487-3224 or email it to jailreport@gmail.com