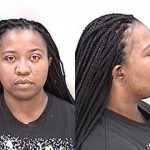 Two years after a deadly Augusta shooting led to charges against a local man, investigators have linked a 37-year-old woman to the same crime and charged her with the murder, too.
Jamila Allen was arrested Thursday on a sealed indictment charging her with malice murder in the death of John Lee Jones on April 7, 2015. She is also charged with felony murder, two counts of criminal damage to property and weapon possession. She remains in jail today.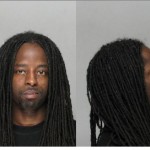 Already charged in the case: Carl Lamont Jones, 42 (right), has been awaiting trial for over two years in the slaying. Authorities said in 2015 that Jones shot the victim after an argument. He has no relation to the victim.
Jamila Allen's alleged role in the case is not clear, but details should be released in an upcoming court appearance.
In 2015, authorities said the slaying followed an argument. The victim was shot around 11:30 p.m. on a Tuesday and was found by deputies on 2nd Avenue. He was rushed to GRU Hospital, where he died.
At the time, authorities identified Carl Jones as the shooter and obtained warrants against him for murder, possession of a firearm during the commission of a crime, possession of a firearm by a convicted felon and two counts of criminal damage to property.
It took three months, but Jones was located by the United States Marshal's Service and the Richmond County Sheriff's Office at a residence on the 2700 block of Richmond Hill Road in Augusta.
Carl Jones had beat a 2003 murder charge. He was accused of murder and aggravated assault in the April 2003 fatal shooting of Shannon E. Williams, 34, but Jones was acquitted of those charges.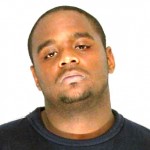 The victim, 31-year-old John Lee Jones (pictured at right), was a violent man himself with a record of drug dealing and abusing women and children, according to court records.
Note: If you have a better photo of John Lee Jones, please text it to The Jail Report at 803-487-3224.