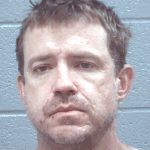 A 39-year-old Grovetown man met a juvenile girl on Facebook and convinced her to sneak out of the house for sex in the middle of the night, authorities said.
Toby Justin Pittman Jr., 39, of Railroad Avenue, was arrested Friday on allegations that he sent nude pictures of himself to the 14-year-old girl, met her for sex and lied to cops about his relationship. The pair first met on Facebook, according to Investigator Jason Reeves with the Grovetown Department of Public Safety.
The case started as a runaway case with the sheriff's office. Grovetown police found the girl at one of the places where Pittman lives in the city, and the sexual allegations surfaced from there.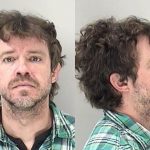 Investigator Reeves said the suspect sent the teenager nude photos of himself on Facebook. The girl snuck out of her parent's house in the middle of the night and met Pittman and the two had sexual intercourse twice in different locations in the city, police said. The girl's parents called authorities when they found her missing.
Pittman was found at his mother's house and arrested Friday.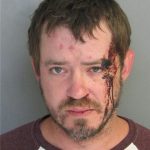 His charges include two counts of child molestation, computer pornography, electronically furnishing obscene materials to minors, and false statements or writings.
Pittman has a history of arrests in the CSRA, including previous arrests for probation violation, magistrate's court bench warrant, public drunkenness, resisting arrest and disobedience to a public officer. The two mugshots shown at bottom are from previous arrests.
What do you think about the arrest? Leave your comments below.
For more crime news, pick up the current edition of The Jail Report, sold in local gas stations for $1.75.