A 2-year-old Augusta girl died Monday night after being taken off life support following a violent assault by her mother's boyfriend, according to Coroner Mark Bowen.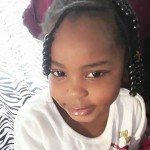 Jada Mills (pictured) was likely beaten and shaken, suffering head trauma and internal injuries that led her to be hospitalized Sunday afternoon at Augusta University Medical Center. She came into the ER unresponsive. She was taken off life support on Monday and died, the coroner said.
An autopsy is planned for Tuesday or Wednesday in Atlanta to determine what caused the injuries and the cause of death.
"It's bad to see anybody (die), but when it comes to kids, it's tough," the coroner said. "But we have to keep our heads up, and since we're the voice of the baby, we've got to do our best to find out what happened."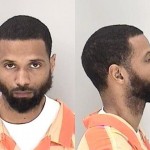 The live-in boyfriend of the girl's mother, 32-year-old Alex Dale Murray, was already charged with aggravated battery and two counts of child cruelty. With the death, Murray is being charged with murder.
A sheriff's report indicates the boyfriend lived with the child at 3509 Shady Brook Drive in Augusta. Authorities say he was caring for the girl at the time of the injuries.
Editor's Note: If you have a better photo of Jada Mills, please text it to 803-487-3224 or email it to publisher@thejailreport.com.