An elderly man in Beech Island was shot to death by his drunken wife Tuesday morning after he repeatedly accused her of cheating,  according to authorities.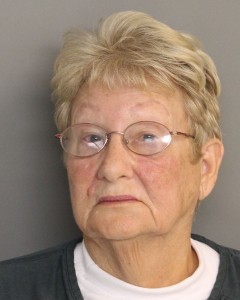 William A. Todd, 78, of Maggie Valley Lane, was pronounced dead at about 5:15 a.m. Tuesday after allegedly being shot with a pistol in the abdomen by his wife, authorities said. The couple is shown above in a Facebook photo.
Mary Todd, 76, of Beech Island, has been charged with murder and possession of a weapon during a violent crime.
Here's the motive: Mrs. Todd told deputies that her husband had "accused her of cheating," according to a sheriff's report.
"He would not stop," Mary Todd told deputies.
Mrs. Todd confessed to shooting her husband around 4 a.m. Tuesday and admitted that "she had way too much alcohol," a report says.
An autopsy is scheduled in Newberry later today.