The body found at the Riverwalk Marina in Augusta on Saturday has been positively identified as 27-year-old Brandon Mathis, the man reported missing last week.
Brandon Mathis was last seen at 8 a.m. Thursday leaving his residence on the 3600 block of Langdon Drive, authorities said. Brandon Mathis left the residence walking, and his cell phone had been turned off.
On Saturday evening, Richmond County Deputies responded to the Savannah River 5th Street Marina in reference to a body in the river. Upon arrival, deputies located the male in the water.  The Coroner's Office responded to the scene and pronounced the individual deceased at 8:25 pm. Saturday.
A Thursday post by Mathis' cousin said his disappearance was unusual since he did't leave home much.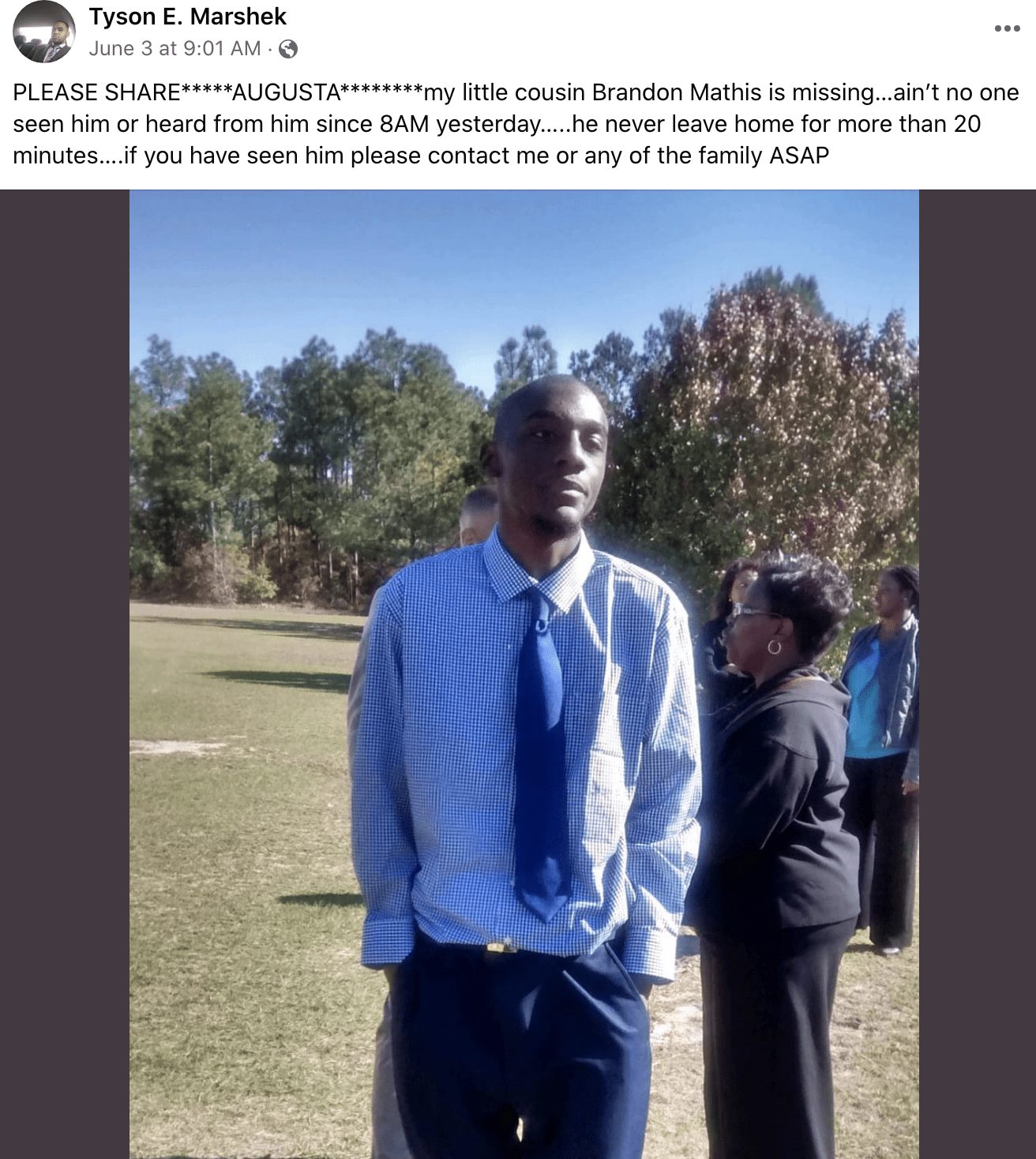 Mathis' body will be sent to the GBI crime lab for identification and a determination of cause of death.  The sheriff's office is investigating.