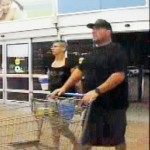 Do you recognize this couple? Columbia County authorities say they stole a UE Boom 2 Bluetooth speaker from the Grovetown Walmart.
The theft was not on video. Store officials said the subjects walked to an area of the store that does not have video. A store employee says she could not stop them before they made it to the parking lot.
If you recognize them, please call the Columbia County Sheriff's Office at 706-541-2800.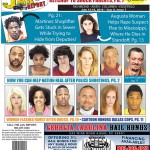 For more crime news, pick up this week's edition of The Jail Report, sold in local gas stations for $1.50.