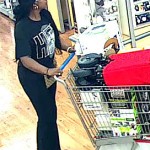 This couple loaded up $3,200 in electronics at the Grovetown Walmart last Saturday night and rolled it out of the store without paying.
Here's what they stole:
4 televisions
A knife set
A fan
Other household goods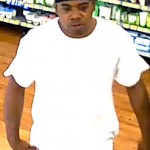 The man and woman were seen placing the items in there cart then exiting the store at approximately 9 p.m Saturday without paying, authorities say.  The subjects loaded the items into a four door white passenger car, with dark tinted windows.
If anyone has information on the identities of this man and woman, please call the Columbia County Sheriff's Office at 706-541-2800.