A suspected flasher who is accused of exposing himself in area counties sent a series of confusing messages to The Jail Report about the charges.
"Actually I don't recall any (of) those moments mentally," Morris Kennedy Jr.  wrote to us through his Facebook page. "Currently seeking answers myself.. Tho what's done is done. Tho I hold my chin high to change/acceptances."
We asked him, "Do you have a mental condition?"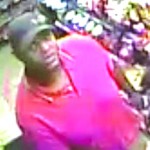 His exact response: "Have since been in and out meds for answers…I have been presented a list of diagnoses… It's not a joke nor my intentions,  yet I have to correct what I can."
The Jail Report then asked the Augusta man to pledge not to expose himself anymore in public. We told him it's criminal and not appropriate.
He did not respond.
    As we told you last week, Kennedy  has been charged with flashing in two area counties and could be charged with a third county if he is identified as a suspect in that case, authorities said.
Kennedy was charged Sept. 8 with public indecency for allegedly pleasuring himself in his car while parked outside the Martinez Walmart on Aug. 31.
Kennedy was charged Sept. 1 with indecent exposure for pleasuring himself in the aisle of the Murphy Gas in Aiken on Aug. 4.
In Richmond County, a suspect who seems to match the same description is wanted for pleasuring himself near the coolers inside the OK Mart convenience store on June 2.
The Richmond County Sheriff's Office tells us that Kennedy is wanted on 2 outstanding warrants.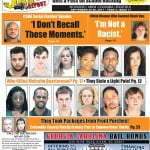 For more crime news, pick up this week's edition of The Jail Report.