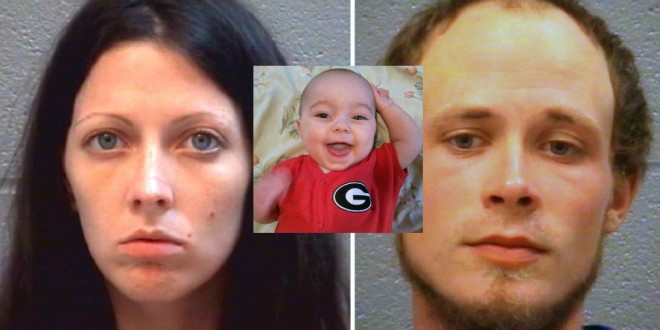 District Attorney Ashley Wright has released a defense of this week's probationary sentence for a couple connected to the death of Martinez infant Bentley Reeves.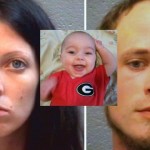 Last summer, authorities said they believed a Martinez baby was intentionally suffocated by his mother's boyfriend and filed murder charges in the death of the 6-month-old boy. Lexis Russell and boyfriend Jacob Harris were both charged with murder in connection with the death of the 6-month-old boy.
At the time, authorities said they believed Harris suffocated the baby because he was tired of hearing the child screaming and crying. The couple were also charged with drug offenses  related to the meth, marijuana and spice that was found in the couple's trailer at 4222 Wheeler Road.
In an email to WGAC's Austin Rhodes, Wright addressed news this week that Russell was sentenced by Chief Judge J. Car­lisle Overstreet to just seven years of probation and drug abuse treatment after pleading guilty only to the drug charges. (She was on probation for felony convictions for forgery and drug possession.) In addition, Overstreet sentenced Harris to seven years of probation. He did not have any previous felonies.
In her statement to Rhodes, the District Attorney explained that the mother's murder charge was dismissed at a preliminary hearing last year due to a lack of probable cause.
"The male defendant's warrant was bound over to Superior Court in a separate preliminary hearing. It remains pending at this time," Wright said. "That hearing adduced the following: there is no apparent cause of death for this infant, whose little body showed no evidence of disease or trauma. The cause of death is undetermined, which can have many implications (both criminal and non-criminal).
"The only evidence that the defendant committed an offense is from a jailhouse informant," Wright continued. "He stated that the male defendant made a statement to him that he had suffocated the baby. His report does not match that of the mother or the boyfriend who were present in the house. As that warrant against the male defendant remains pending, I cannot offer any further insight at this time."
As to the drug charges, Wright said the factual situation is similar.
"The officers responded to a call based on the child's death. Upon arrival, they found evidence outside the residence that there had been drug usage and recent manufacturing," the District Attorney said. "A small amount of methamphetamine was found. There was a witness who indicated that the same child had been present during a manufacturing process in the past. But there was nothing that corroborated that, including a negative toxicology screen of the baby during the autopsy process. The Sheriff's Office made charges of possession of and manufacturing of methamphetamine in the presence of a child based on this reported information and the items that they located during their search. These are the charges that have been sentenced this week."