An Augusta man who set himself on fire Friday morning and ran into a home occupied by a woman died overnight at the hospital, according to Coroner Mark Bowen.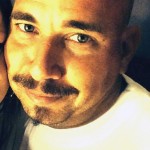 Steven Valakos, 37, had reportedly been involved in a domestic issue with the occupant at 1206 Eisenhower Drive and was not supposed to be living there anymore, sheriff's Lt. Allan Rollins said.
At 8:07 a.m. Friday, the Richmond County Fire Department joined deputies in responding to a fire alarm call. They soon discovered that Valakos had "set himself on fire and ran into the house," Lt. Rollins said.
Valakos was rushed to the hospital but died.
WRDW-TV is reporting that the woman was treated for smoke inhalation.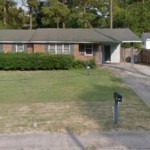 Lt. Rollins said he was not told by investigators what the relationship of Valakos was to the woman inside, whether it was his wife, ex-girlfriend or what. A Facebook page for Valakos shows him posing several times with the same woman and a photo from June 2015 saying he had been in a relationship with the woman for 10 months.
The Jail Report featured Valakos in a November 2015 issue when he was arrested for criminal trespassing at a different address in Augusta.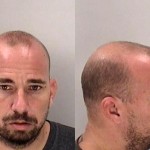 That mugshot is shown here.