A 15-year-old boy was shot dead Monday night in Augusta, adding to the summer's deadly violence.
Alphonso Hornsby, 15, of the 3600 block of Audubon Place, Augusta, was shot at least one time and died on the scene.  He was pronounced dead at 11:20 p.m. Monday, according to Coroner Mark Bowen.
The sheriff's office has not yet released any suspect description or arrest information. (If you have a photo of Alphonso to share, please text it to The Jail Report at 803-487-3224.)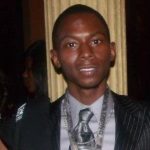 The homicide follows a deadly shooting Sunday night in Augusta.
Mishon Robinson, 24, of the 3100 block of Alpine Road (pictured), was shot at least once and rushed to Augusta University Medical Center, where he died at 11:23 p.m. Sunday.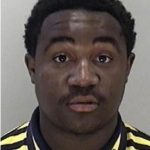 In that case, investigators are searching for Jamal Montrell Moss, 20-years-old (right).
Moss should be considered armed and dangerous.
For more crime news, pick up the newest edition of The Jail Report.