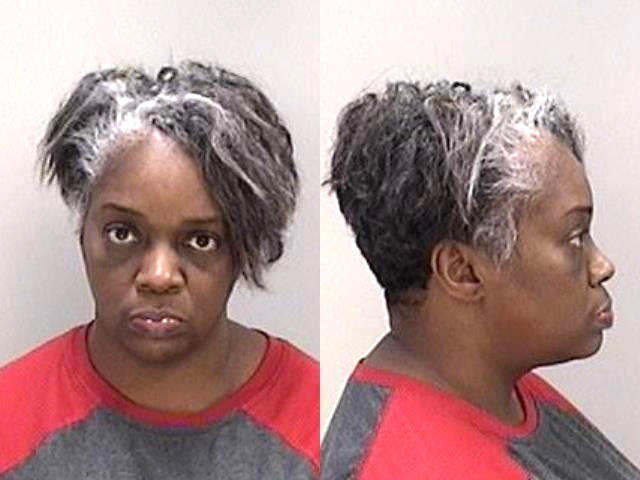 An employee of the Augusta Clerk of Court's Office has been arrested for using her county computer to snoop on details of an undercover drug operation, authorities said.
Deputy Clerk Cornice Lee, 52 (pictured), was charged last week with four counts of computer theft. She was living with a convicted felon and local drug dealer who was caught with a AR-15 and 88 grams of powder cocaine in his vehicle, authorities said.
According to arrest warrants, Lee logged onto the the law enforcement data base to get confidential information about a search warrant used in a two-year undercover drug operation. The sheriff's office was looking into local drug dealer Terrence Freeman and members of his drug organization, a report says.
Lee is accused of using her computer access at the clerk's office to get information on other members involved in the organization. She was arrested last Wednesday during the execution of a drug search warrant at her Grovetown home, a report says.
Clerk of Court Hattie Sullivan did not return messages seeking comment.
For the complete story with additional details, make sure to pick up the upcoming edition of The Jail Report on Dec. 14.