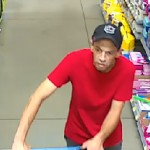 These thieves are accused of walking into the Grovetown Walmart last month and walking out with a cart full of merchandise.
Why shouldn't they have to pay like the rest of us?
Let's help authorities identify them and show them the error of their ways. If you recognize any of them, please call the Columbia County Sheriff's Office at 706-541-2800.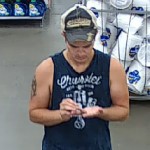 In the Oct. 25 case, authorities say two white men walked into the store and put several items into a cart and simply all out without paying.
Among the items: a flashlight, tote lockers, laundry detergent, hamburgers, soda and spray paint.
In an Oct. 24 incident, a black male walked into the Grovetown Walmart, grabbed a Boost mobile phone along with several Tide cleaning items and walked out without paying.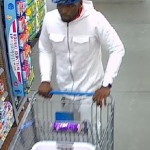 He is pictured below. See if you recognize him and call authorities if you can help. Thanks!