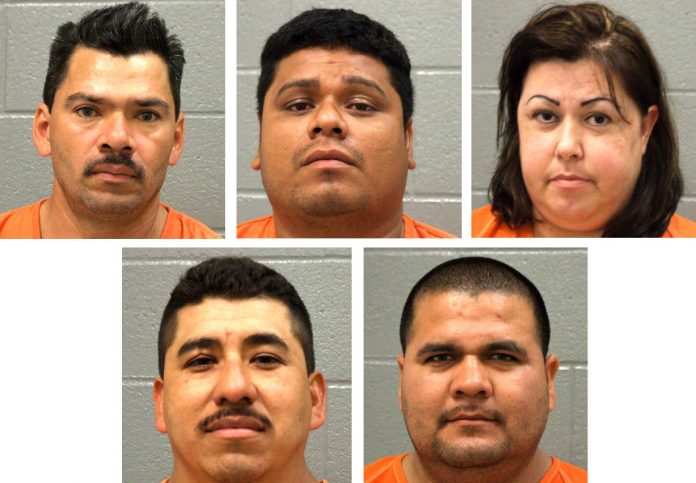 Columbia County authorities seized a large amount of heroin, cocaine, marijuana, guns and cash while executing a search warrant at a home near Harlem on Wednesday.
Five people were arrested in this major bust at 484 White Road near Harlem in Columbia County, sheriff's Capt. Steve Morris said in a press release. The bust followed an undercover operation.
Four men were found in a shed while a woman was located inside the home Wednesday afternoon as officers arrived.
And investigators found what they were looking for, including:
2 kilos of cocaine in a camper freezer behind a barn.
A pound of heroin and one pound of marijuana in a cooler buried inside the barn.
546 juvenile marijuana plants on a trailer in a field.
$14,198 cash
6 firearms
The subjects stand to lose more than their drugs, money and guns, though. Condemnation paperwork are being filed on eight vehicles: 2003 Nissan Maxima, 1997 Dodge Ram 1500, 1997 GMC Sierra 1500, 2003 Ford Super Duty, 2000 Toyota Tundra, Yamaha Wolverine 4×4, Arctic Cat 650 4×4 and a Bobcat with trailer.
The suspects are identified as (from left, top row) Ranulfo Valdovines-Enriquez, Luis Emillio Figueroa, Alexandria Elena Lopez-Chavez, (bottom row) Alfredo Reyes-Valdez and Ezequiel Chavez.
All subjects were charged with trafficking in cocaine, trafficking in heroin and possession of marijuana with intent to distribute. They are each being held without bond.