A Hephzibah man was drunk overnight Saturday when he rear-ended another vehicle on Interstate 20 and caused a crash that killed the other driver, authorities said.
Jonathan Ewing Butler, 27 (pictured above), was taken from the hospital to jail Saturday morning on charges of vehicular homicide, DUI, driving too fast for conditions and following too closely.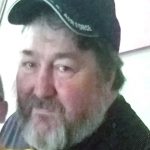 The victim was identified as 61-year-old Vernon Eugene Faglier of Thomson (pictured at right). He was ejected in the crash and died at the scene, the coroner said.
The fatal wreck happen on I-20 West near mile marker 198. Witnesses say Butler was driving fast in a 2009 BMW 328i when he rear-ended a 2008 Nissan Frontier.
From a press release: "The impact caused both vehicles to leave the roadway into the wooded area off the interstate. The driver of the Nissan was pronounced deceased at the scene by Deputy Coroner Boudy."
Butler suffered minor injuries and was transported to Augusta University Medical Center before being moved to the jail.
The victim's family said Faglier had gone to get his wife something to eat on Washington Road since she works third shift. "He tries to take care of her," the victim's daughter Crystal Hallford said.
Faglier was a retired veteran of the Air Force.
History of speeding. Butler has two previous charges in Richmond County since 2014. He was charged with speeding in 2014 and arrested in 2016 for DUI and speeding. But the DUI charge was later dropped.
Note: If you have a photo of Vernon Faglier to share, please text it to The Jail Report at 803-487-3224.
For more crime news, pick up the new edition of The Jail Report, sold in local gas stations.