Two dumb crooks who broke into the Dollar General store in Aiken were caught after returning to the store for more, authorities said.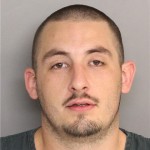 Justin Morse, 24 (with goatee), and Kevin Walton, 22 (long hair), were caught early Monday for burglary after entering two businesses on York Street NW.
The pair had apparently broken into a vacant business and made a hole in a shared wall near the cosmetics section of the Dollar General store to get inside, where they stole cigarettes and other items, police say.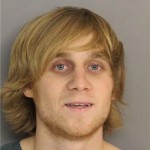 While investigating the crime, officers heard a noise and captured Morse and Walton, who matched the description of the burglars seen on the video surveillance camera, authorities say.
"Both suspects were found to have items matching what had been reported stolen during the burglary in their possession," a press release says. "Investigators believe the suspects were not aware of the police presence in front of the business, and were returning to the incident location for another round of theft."
Both subjects are currently being held in the Aiken County Detention Center.