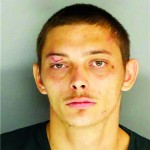 Well, that's embarassing.
A Warrenville burglary suspect was being wrestled to the ground by a sheriff's deputy last Tuesday when he confessed something to the officer:
"I s**t myself," Phillip Boyd Jr. said as the deputy had his arms and legs wrapped around the young suspect.
Deputy Allen Wooten had noticed Boyd on Baker Street last Tuesday night and knew he was wanted for a June burglary on Piney Heights Road, according to a sheriff's report.
The officer pulled his weapon and ordered Boyd to the ground. Boyd was handcuffed but then started to flee, so the deputy ran after him and tackled him.
That's when Boyd apparently had his unfortunate accident.
Luckily for Deputy Wooten, a sergeant arrived and took custody of the burglary suspect.
A mugshot shows a cut above Boyd's right eye, a possible result of his struggle with the officer.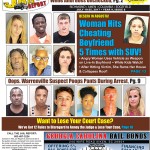 For more crime news, pick up this week's edition of The Jail Report.