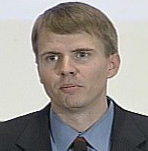 By Greg Rickabaugh, Publisher of The Jail Report
I am thankful the ruthless killer of an Aiken police officer will serve the rest of his life behind bars.
But I am pretty disappointed at how Solicitor Strom Thurmond Jr. went about sneaking in a guilty plea without properly notifying the public and ALL local media representatives about his decision to forego the death penalty for Joshua Jones in the 2012 murder of Aiken Master Cpl. Sandy Rogers.
It has the feeling of the old boy's club, where Strom picked the media buddies he liked and let them be apart of this top-secret hearing Monday in an Aiken courtroom. He might as well have passed out VIP tickets and checked IDs at the door.
We live in America, where courtrooms are supposed to be open to the public. But how can local residents participate or witness the judicial process in action if our elected solicitor only whispers what's about to come to a select few?
Within minutes of the news breaking about a judge accepting a plea and sentencing Jones to life without parole, I sent Strom an email asking why The Jail Report wasn't notified.
He pleaded ignorance.
"It would be helpful if I had a list of cases that you were interested in as we move 3,000 of them a year," Strom said by email.
Turns out, he took time to notify only The Augusta Chronicle, The Aiken Standard, WRDW and WJBF about a "hearing" in this high-profile case. And I question why those media did not publicize the hearing.
For his part, Strom seems to have dismissed many media organizations who dedicated hours to covering the tragic slaying of Cpl. Rogers, including WAGT-TV, WXFG-TV, WGAC-AM, the Metro Spirit, and The Jail Report. They should be equally as upset.
The Jail Report personally devoted four pages to the funeral of Cpl. Rogers and many more to the arrest of Jones. You don't think we wanted to witness the cop killer get sentenced in court?
Strom even got the help of the judge, who banned video coverage of the sentencing hearing, so they wouldn't "spook" Jones. Now, no one will ever witness it. But why would Strom care? Consider this: He told reporters on Monday that he knew his decision to let the cop killer escape the death penalty "would not be popular with some." True.
And it's also true that we weren't actually kept out of the hearing. But without proper notice, our only option is to send people to sit in every Aiken courtroom, every day, all day, so we don't miss these big events. Impossible.
Strom should take notes from Solicitor Barry Barnette in Spartanburg County, who sends regular press releases to all media about the court cases his office handles. Barnette even has an assistant available by phone to answer media questions.
Oddly enough, Aiken Public Safety sent out their reaction to the sentencing Monday to all media. Strom should ask for their distribution list!
But Strom is the same solicitor who wasn't aware that he was required by state law to organize a committee to address domestic violence in his district. We had to inform him.
At first, I was simply mad that I didn't get to witness Monday's sentencing hearing. Then I started thinking of local residents who didn't get the chance either.
When serial killer Reinaldo Rivera was on trial for murder, the Augusta courtroom was filled with interested residents.
In Aiken, no one had the chance to see justice served on a cop killer except F.O.S. (Friends of Strom) as well as the victim's family and local law enforcement.
As Jail Report reader Robert Farthing said, "Criminal proceedings are a matter of public record. The offense and the outcome affect us all."
NOTIFIED OF JONES' HEARING*
The Augusta Chronicle
The Aiken Standard
WRDW-TV
WJBF-TV
NOT NOTIFIED OF JONES' HEARING
The Jail Report
WAGT-TV
WXFG-TV
WGAC-AM
The Metro Spirit
The Aiken Leader
The Arrest Book
The State
WIS-TV
Associated Press
* According to Solicitor Strom Thurmond Jr.