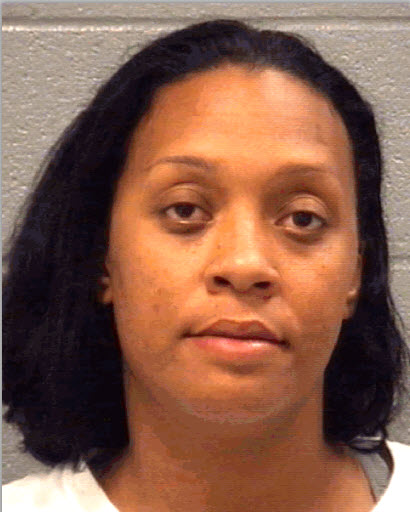 An Evans day care worker has been charged with battery and fired after allegedly abusing a 4-year-old boy in an incident captured on video.
Meloni Satin Williams, 32, of Augusta, was charged last Thursday with misdemeanor battery after the July 9th incident at A Child's World, at 7100 Evans Town Center Blvd, Evans.
The boy's mother called authorities July 9 after noticing scratch marks and abrasions on her son's arm that were not there when she dropped him off that morning, according to a sheriff's report. The woman returned to the day care and met with the manager.
The mother and manager viewed surveillance footage for the classroom and observed Williams grab the boy by his arm and drag him to a chair and then push him into it, the report says.
"Ms. Williams then grabbed him a second time and dragged him to the restroom, away from cameras, for approximately two minutes," a report says. "While she was in the restroom with the juvenile, the other children were left unsupervised."
The teacher was seen leaving the restroom holding the boy under her arm and carrying him around the classroom, a report says.
When the sheriff's office visited the day care to investigate, manager Brenda Warren told them Williams had been terminated after the initial viewing of the incident. The officer called Williams on her cell phone and asked to meet, but the teacher declined to meet "due to being drowsy from medication and not having transportation," a report says.
A warrant was obtained and Williams was arrested last week. She has been released on bond and could not be reached for comment.
Tina Dunn, owner of A Child's World, told The Jail Report that they handled everything properly after being notified of the allegations, including reviewing video, firing the teacher and notifying their governing body.
"That is one of those unfortunate things that happens, but it happened," Dunn said.
Dunn said the mother was satisfied enough with their response that she brought her son and a second child back to the day care.
A Child's World has been operating at the Evans location since June 2 after buying out the previous day care, Children's Unique Christian Day Care Center.  Williams worked at the previous day care and was hired by A Child's World after passing a criminal background check, Dunn said.