An Evans man has been charged with vehicular homicide for a July 11 fatal wreck that killed a Martinez nurse, authorities said.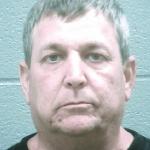 Robert Anthony Stanley, 51, is accused of causing the death of 54-year-old Jody Kenny of Martinez. In addition to vehicular homicide, he was charged Monday with reckless driving and failure to maintain lane.
Stanley was driving west on Furys Ferry Road around 5:21 p.m. July 11 when he drive into the oncoming lane and caused a head-on crash between his 2010 Honda CR-V and Kenny's 2005 Toyota Pruis, a report says.
He survived. Kenny was rushed to Augusta University Medical Center, where she died.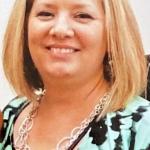 The suspect told authorities that he thought he saw the other driver crossing the double yellow line, which made him go into the grass on the north shoulder. He said he felt his vehicle losing traction in the grass and re-entered his lane of travel.
A Columbia County Sheriff's office said they found no evidence to suggest Stanley's vehicle left the road and entered the grass.
Jody Kenny was remembered in a memorial service on Saturday. Here is her obituary from Elliott Sons Funeral Home:
Jody Crank Kenny, 54, entered into rest on Saturday, July 11, 2020.
Jody was born in Louisville, Kentucky on May 6, 1966. As a young child and daughter of a career soldier she traveled throughout Europe and the US. Her family eventually settled in Hephzibah, Georgia where she attended A. R. Johnson Health Science and Engineering Magnet School and graduated with honors from MCG School of Nursing. Jody was a caring nurse for MCG-AU Health for over 30 years and worked in multiple areas to include the ICU, Nurse Recruitment, and the Adult Vascular Access team.
Jody cherished her family and pets. Her greatest joy was the birth of her daughter Alexis and raising her to be a strong and independent woman. Jody loved going to the beach, gardening and spending time with her beloved pets Gigi and Bella.
Jody is preceded in death by her father, Howard "Bernie" Crank. She is survived by her daughter, Alexis Kenny (Ashton); mother, Charlene Crank; sister, Wendy Crank; nephew, Logan; and niece, Skylar, as well as numerous aunts, uncles, and cousins. A Memorial Service to celebrate Jody's life will be held at Harvest Pointe Fellowship on 326 N. Belair Road, Evans, GA 30809 at 2 p.m. Saturday, July 18, 2020. The family will receive friends from 11 am to 1 pm at Elliott Sons Funeral Home on 4255 Columbia Road, Martinez, GA 30907.