Two men tied to a horrific homicide of an Evans man in 2002 are sitting in the Edgefield County Jail on murder charges for allegedly burning the victim alive in the trunk of his car.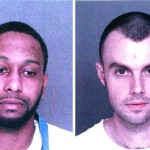 Shannon Patton, 31 (left), and Daniel Newton, 29 (right), were extradited from their Georgia prison to South Carolina last week after serving over a decade for the initial burglary and kidnapping of Jack Murray in Evans. Georgia officials say they agreed to provide the men after receiving a court production order.
Edgefield County Solicitor Donnie Myers is making good on threats to charge them in the murder, which took place in South Carolina. The men were brought to Edgefield last Wednesday and each charged with murder and kidnapping, according to jail records.
Here's the case history: Murray's body was found in the trunk of a burning car on Nov. 18, 2002 in Edgefield County. He had been bound, beaten and burned alive.
A day later, teens Marcus McCord and Randy Conrad confessed to Columbia County investigators that they had broke into the man's home along with Newton and Patton. Patton was the former stepson of the 63-year-old victim (pictured here)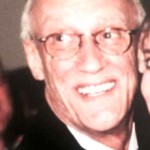 .
The pair said Patton and Newton told them they drove to Sumter National Forest and set the car on fire on Deep Step Road.
In 2002, McCord and Conrad were sentenced to 10 years in prison for their role. Later, Newton and Patton pleaded guilty in Columbia County Superior Court to kidnapping with bodily injury, aggravated assault, robbery, burglary and theft.
The Murray family have told local media that they always blamed South Carolina officials for not prosecuting the pair for murder and feared they would be paroled early.
"I just don't think they should ever see the light of day again," the victim's son, Michael Murray, told local media last year.
Stay tuned for updates…