An Augusta murder suspect is accused of killing a man early Thursday in a fight over a woman they both dated, authorities said.
Brandon Cook, 32, of Alden Drive, is charged with murder in the death of 48-year-old Benigno "Tito" Santos.  The killing was one of two homicides in Augusta on Thursday.
The Santos killing took place at 3:45 a.m. Thursday at 4937 Mike Padgett Highway, the home of a woman they both had dated. When deputies answered a call, they found the victim had been shot and killed.
Cook was taken into custody. The woman they both dated, 32-year-old Jessica Odom, was interviewed and released.
Santos is survived by an 29 year old son , 18 year old daughter , 15 year old daughter and 15 year old son, according to family.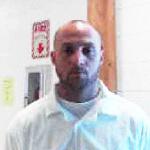 In addition to murder, Cook was charged with possession of a weapon during a commission of a crime, possession of a firearm by a convicted felon and hold for probation and parole.
Cook was just released from prison in November after serving three years for burglary in Richmond County. He has previous prison terms for burglary, theft and forgery.