Sheriff Michael Hunt fired one of his deputies Wednesday morning after learning that the officer assaulted a victim while off-duty at Citizen's Park in Aiken.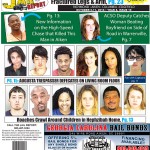 For more crime news, pick up this week's new edition of The Jail Report, sold in local gas stations for $1.50.
The assault by Deputy Joshua Mathis allegedly occurred around 9:30 p.m. Tuesday night during a baseball game for 13-14 year old boys.
Witnesses tell The Jail Report that the officer was off-duty when he got into an argument with an older man and pushed the man, causing the victim to suffer cuts to his elbows from falling to the ground. An ambulance was called to the field.
"(The deputy) had an opportunity to de-escalate the situation and he didn't," the witness told us.
Aiken Public Safety officers investigated and arrested Mathis for assault & battery in the third degree. A second individual was also arrested (see below.)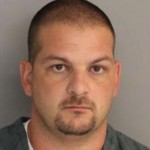 "Upon Mathis' arrest, his employment with the Aiken County Sheriff's Office was terminated," the ACSO press release says. "Mathis was employed with this agency since June 2010 until his termination."
The press release includes this statement from Sheriff Michael Hunt: "We hold our employees accountable for their actions on duty and off duty. This type of behavior will not be tolerated."
On Wednesday afternoon, Aiken Public Safety officials released an incident report detailing what happened.
Officers were called to the park at 9:27 p.m. for a large group of people fighting and found 67-year-old William Payne being treated for an injury to his arm.
Payne and several witnesses said Joshua Mathis had pushed him to the ground.
According to a public safety report, William Mathis – who is believed to be the deputy's father – started the controversy from his vehicle by blowing his horn every time his grandson's team made a good play.
"Darrell Satcher walked to William Mathis' vehicle and asked him to stop, which became a verbal altercation," the report says. "Joshua Mathis became involved and people began cursing."
At some point, Faye Payne and Joshua Mathis began arguing and William Payne told the off-duty deputy to stop speaking to his daughter in that manner.
Joshua Mathis and William Payne were then arguing face to face near the front of field 10. Witnesses told police that Joshua Mathis then pushed the older man to the ground.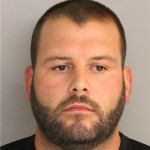 After the victim was pushed to the ground, a man named Matthew Seigler (pictured at right) exited the field and ran over, striking Joshua Mathis.
"Multiple other men then became involved to break up the incident," a report says. "Matthew Seigler did state his intentions were to harm Mathis and not just to break up the fight."
Joshua Mathis and Matthew Seigner were both arrested for assault & battery in the third degree.