Here is your first look at Amanda Shetrone, the 38-year-old Augusta woman who was found dead in another man's apartment at Maxwell House on Greene Street.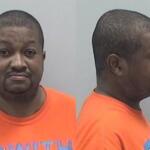 Shetrone had been dead for more than a day when she was found Tuesday night, authorities said. The man who lived in the apartment, 51-year-old Alaric Smith, has been charged with concealing a death. Authorities say Shetrone lived on another floor and had been a resident at Maxwell House for awhile.
Coroner Mark Bowen said Shetrone's death is being considered as suspicious, and he hopes to get more information in the coming days after the autopsy.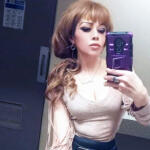 According to a sheriff's report, witness Shantee Haynes told authorities that her friend (Alaric Smith) contacted her and told her that a friend of his that was staying with him had not moved from where she was sleeping on the floor.
"Haynes stated that she came over to the apartment and discovered that Shetrone was unresponsive and cold to the touch," the report says.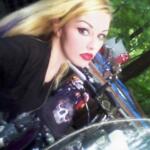 According to Facebook posts, Shetrone is engaged to a local man, and she studied Architectural Engineer at Augusta Technical College.
Smith is being held at the Richmond County Detention Center under a $5,700 bond.
Meanwhile, code enforcement officials are reportedly looking into the poor conditions at his apartment.