Here is your first look at Rebekah M. Clark, the 28-year-old North Augusta woman who died Thursday after a drive-by shooting on Audubon Circle.
According to Coroner Darryl Ables, his office responded to Augusta University Medical Center at 6:15 p.m. after doctors pronounced the woman from a gunshot wound. EMS had transported Clark to the hospital after a drive-by shooting around 7:15 a.m. on the 400 block of Audubon Circle in North Augusta.
No suspects or motive have been announced. Clark will be autopsied in Newberry. The Aiken County Sheriff's Office is continuing with the investigation, the coroner said.
The killing comes after Wednesday's fatal shooting on Aiken Road in Graniteville. Deputies were dispatched around 11:30 p.m. Wednesday to Aiken Regional Medical Centers where medical staff were treating a man for a gunshot wound that was not life-threatening.
"After receiving confirmation of a shooting incident, deputies responded to 340 Aiken Road (near Mack Lane) in Graniteville," sheriff's Capt. Eric Abdullah said. "A deceased Black male was found laying on the floor just inside the front doorway with an apparent gunshot wound."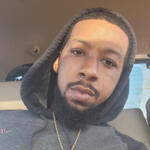 The man was identified as 26-year-old Joccoui Jackson of Aiken. He will be autopsied Saturday morning in Newberry.
Deputies did not identify the man treated at the hospital. A sheriff's office spokesman confirmed early Thursday, however, that the two shootings are related.
Capt. Abdullah said that community assistance is important with any investigation. And the sheriff's office is asking anyone with information that would support this investigation or video, please call them at (803) 648-6811.
Residents can provide information anonymously through Midlands Crime Stoppers. A tip could earn a cash reward of up to $1,000 for information leading to the arrest of the person(s) responsible for any crime.