A Fort Gordon military police officer was arrested Monday for filing a false report, the second MP to be arrested in three months.
Carlos John Hawkins Jr., 22, was taken from the base and booked into the Columbia County Jail on the misdemeanor charge.
He's accused of reporting his 2012 Dodge Challenger stolen from an apartment complex in Grovetown in December.  But the vehicle turned up in his hometown of Jacksonville, Florida, where a towing company said they had possession of the vehicle since last fall, according to Grovetown Investigator William Rodman.
The car was picked up as an abandoned vehicle in Florida on Sept. 29. But in December, Hawkins told Grovetown police that his car had been was stolen after he left it outside local apartments with the keys inside.
"His problem was when we put it in GCIC/NCIC, we found out the car was down in Florida," said Chief Jamey Kitchens, referring to the state and national crime information centers, which can track stolen vehicles.
Hawkins was booked into the jail Monday evening and later released on bond.
Fort Gordon released this statement: "Fort Gordon takes incidents involving our law enforcement personnel very seriously. While we are aware of the allegations and are cooperating fully with our law enforcement colleagues, we are unable to comment further on the ongoing investigations."
The arrest follows the November arrest of Fort Gordon Officer Daniel Mancia for DUI. That arrest was most embarrassing for the base, since it happened just about an hour after a local TV station headlined him as a "hero."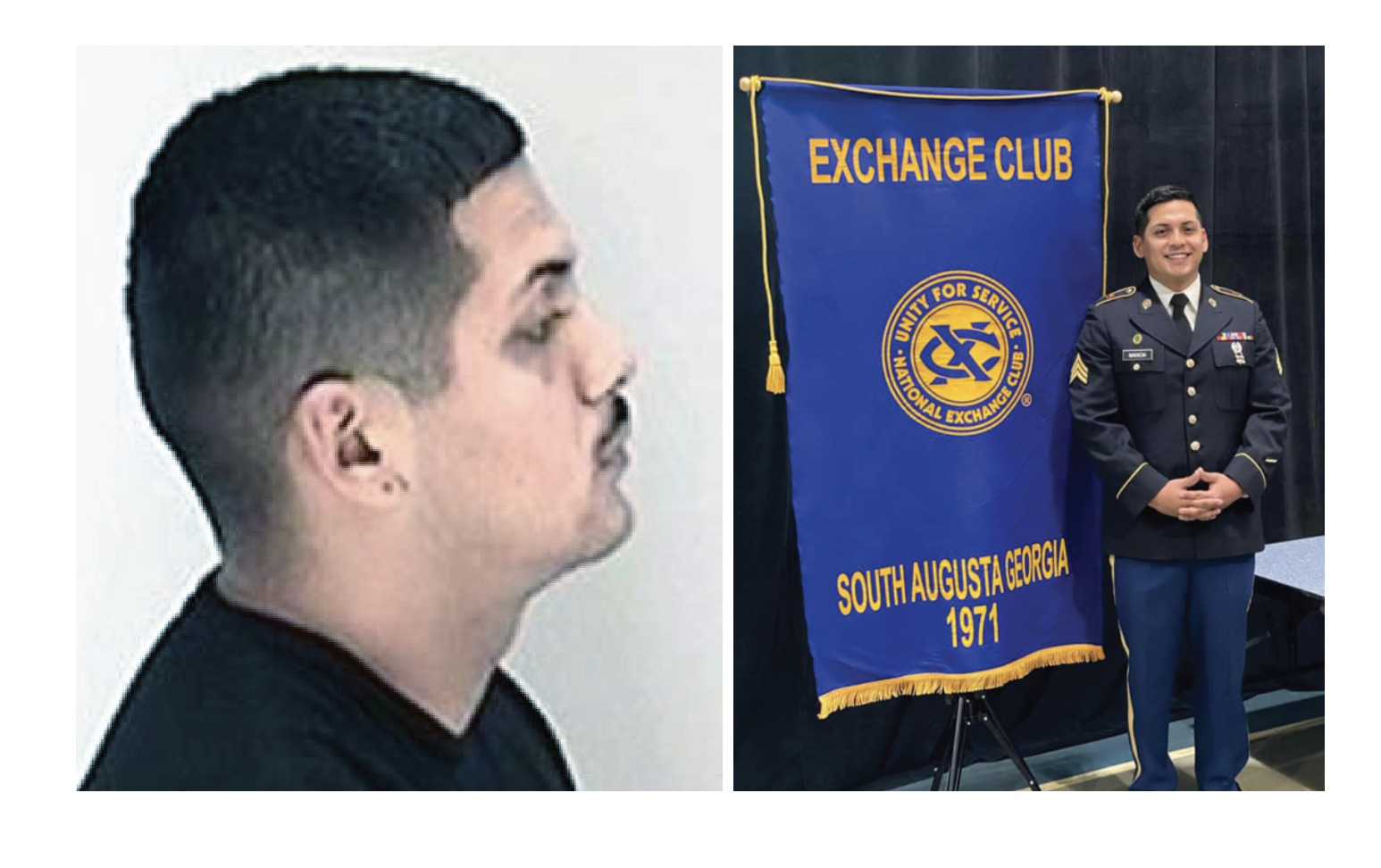 Sgt. Mancia had been honored by the Exchange Club of South Augusta as the "First Responder of the Year." That honor was highlighted in a story by WFXG.