A Fort Gordon military police officer was booked for driving under the influence in Augusta, just about an hour after a local TV station headlined him as a "hero."
The timing couldn't be more awkward for Daniel Alexander Mancia. WFXG-TV Fox 54 posted a story around 12:10 p.m. Friday for Sgt. Mancia and his work as a military police officer.
"As a military police officer, Mancia has seen it all from driving under the influence, drugs, and domestic calls," the TV station wrote. "Mancia's Watch Commander describes him as one of the best military police officers he has seen in the last 20 years."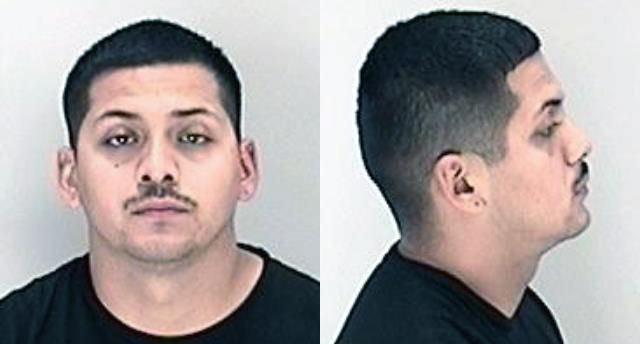 By 1:51 p.m. Friday, Mancia was being booked into the Richmond County Detention Center for DUI and sudden stop or slowing down without signal. He spent the night in jail and bonded out the next day, according to sheriff's reports.
Sgt. Mancia was honored a few weeks ago by the Exchange Club of South Augusta as the "First Responder of the Year." On his Facebook page, Garcia posted photos of the honor.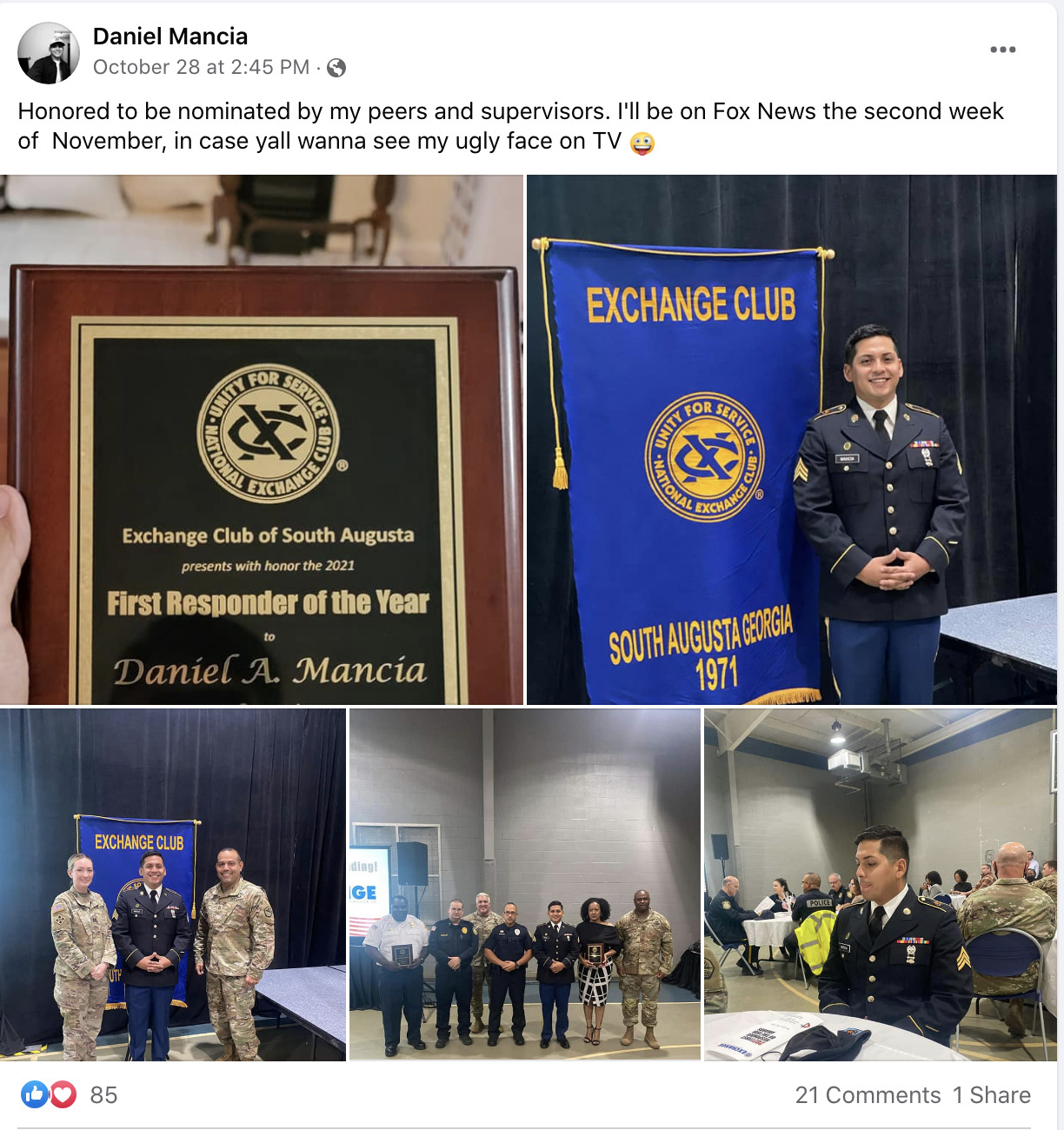 A Jail Report reader brought the sergeant's story to our attention, and his mugshot was already generating feedback on Facebook. And while everyone makes mistakes, some believe this is a bad example as Fort Gordon's "finest police."
"What you think about your good ol' boy now Watch Commander?" one reader asked.
At the time of this posting, the WFXG story was still live on their website.