A Fort Gordon Army sergeant was arrested Tuesday for having sex with a 14-year-old girl and hiding the runaway girl inside his Evans apartment, according to Columbia County authorities.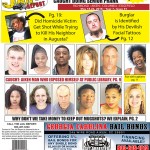 (For more crime stories from the area, pick up this week's Jail Report, sold in local gas stations for $1.50).
Sgt. Christopher T. Muse, 31, was charged Tuesday with child molestation and interstate interference with state custody.
"Muse had been communicating with the 14 year old victim over social media," sheriff's Capt. Andy Shedd said in a press release. "She is a runaway from Pickens County South Carolina and was located hiding in Muse's apartment by deputies."
In fact, authorities say that Muse actually drove to Easley, S.C., picked up the juvenile and brought her back to his Evans apartment to have sex with her. She was found hiding in a dryer in the laundry room.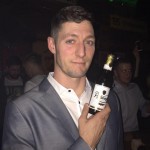 Muse (shown here from his Facebook page) was taken into custody and the juvenile was turned over to her mother. She had been hiding inside his apartment at Walden Glen Apartments in Evans.
Muse is a sergeant with the US Army. A sheriff's report says he is with the "35th BDE HQS."