Authorities have captured four more people in connection with November's mass shooting at 7th Lounge shooting in Aiken.
Here is Tuesday's press release from the Aiken County Sheriff's Office: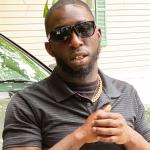 This morning around 6:30 am, Tykendran Je Rhon Creech (23), Monishia Teria Courtney (27), Lasonya Teresa Howard (36), and Emmanuel Lewis Oneal (33) were arrested in connection to the 7th Lounge shooting that claimed the life of Craig Youmans Jr.
Law enforcement officers from the Aiken County Sheriff's Office, Aiken Department of Public Safety, North Augusta Department of Public Safety, Richmond County Sheriff's Office, ATF Rage Unit, South Carolina Law Enforcement Division (SLED) and West Palm Beach Sheriff's Office coordinated efforts were able to take these suspects into custody without any incidents.
Creech and Courtney are being held in the Richmond County Detention Center and West Palm Beach FL (respectively) pending their extradition. Oneal and Howard were taken to the Aiken County Detention Center and booked on their charges.
This investigation is on-going and as information becomes available, it will be released.
Creech – Arrested at the Gordon Hwy Inn located at 1520 Gordon Hwy on warrants for Accessory before the Fact to a Felony and Criminal Conspiracy
Howard – Arrested at 149 Horry Street on warrants for Criminal Conspiracy and Murder
Oneal – Arrested at 1338 President Drive NW on warrants for Murder, Criminal

Conspiracy and Possession of a Weapon during a Violent Crime

Courtney – Arrested in Palm Beach FL by West Palm Beach Sheriff's Office on warrants for Murder and Criminal Conspiracy