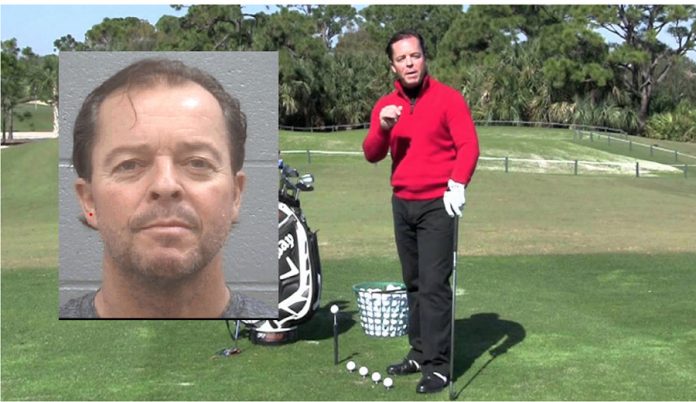 The son of golf legend Gary Player was arrested last week in Columbia County for writing a bad check for a 2018 Masters house rental, The Jail Report has learned.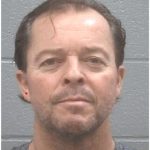 Wayne Gary Player, 56, of Tequesta, Fla. (pictured in mugshot and from YouTube golf photo), was reportedly stopped while he was in Atlanta last Wednesday and brought to Appling last Wednesday to face an outstanding warrant for deposit account fraud/bad checks greater than $499, according to jail bookings. He has since been released on bond.
Evans homeowner David Biggs told authorities last July that Wayne Player rented his residence at 3803 Blue Springs Trace for two nights during The Masters tournament. (A photo of the house is pictured here from Zillow.)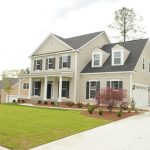 "Mr. Biggs advised he was paid by check on April 4, 2018 and the check was returned for insufficient funds by the bank," according to a report by the Columbia County Sheriff's Office. "Mr. Biggs advised his lawyer has attempted several times to make contact and sent a certified letter to Mr. Player. The certified letter was sent May 14th. Mr. Biggs advised Mr. Player then contacted his lawyer and advised he would send $1,000 to get this taken care of. No money has been received by Mr. Biggs."
Authorities advised Biggs on how to obtain a warrant in the case. It took months for authorities to get Player in custody.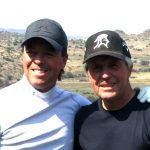 Wayne Player is one of six children to legend Gary Player, a South African professional golfer widely considered one of the greatest golfers ever. (They are shown here together)
Over his career, Gary Player accumulated nine major championships on the regular tour and nine Champions Tour major championship victories. At the age of 29, Player won the 1965 U.S. Open and became the only non-American to win all four majors in a career, known as the career Grand Slam, according to Wikipedia.
According to the son's Facebook page, Wayne Player is tour commissioner of "Player Amateur Tour." A 2018 press release described the Player Amateur Tour this way: "The Tour consists of a separate men and ladies Tour, its unique format allow members to select their own time and location to play a round of golf – enabling players of each gender to compete against each other despite not being able to play at the same time/event or venue. … Top performing golfers will become eligible to compete in Regional tournaments, all-expenses paid, with the top six players from each of the various flights and divisions qualifying for a six-day, all-expenses paid trip to Las Vegas to compete in the season-ending OnCore Million Dollar Championship at TPC® Las Vegas – featuring $1,075,000 hole-in-one cash prizes."
For more crime news, pick up the latest edition of The Jail Report, sold in local gas stations.