Hasheem Glover – the suspect wanted in the double murder at Days Inn – was shirtless last summer while walking down an Aiken street with a pistol in his pocket. It was fully loaded with 15 rounds.
The young man from Salley had just come from his ex-girlfriend's home, where he wouldn't let the underage girl leave after a heated argument. They broke up the year before, but she agreed for him to stay the night on Jun 26, 2021 – until a fight started. When she got in her car to drive away, Glover removed the safety on the pistol and threatened, "B***h, I will shoot you!"
She stayed against her will, but she eventually got to her phone and dialed 911. When Aiken officers found the armed teen walking on a nearby street at 4 a.m., they discovered active warrants from Aiken as well as Saluda County, where he was accused of breaking into motor vehicles.

By September, the Solicitor's Office had dropped the charges for kidnapping, assault & battery and weapon possession. Instead, they agreed to a guilty plea for pointing the handgun and unlawful carrying of a pistol, online records show.
Circuit Court Judge Courtney Pope gave the young man one year of probation that was supposed to terminate only with "good behavior" and "no subsequent arrests," according to court records.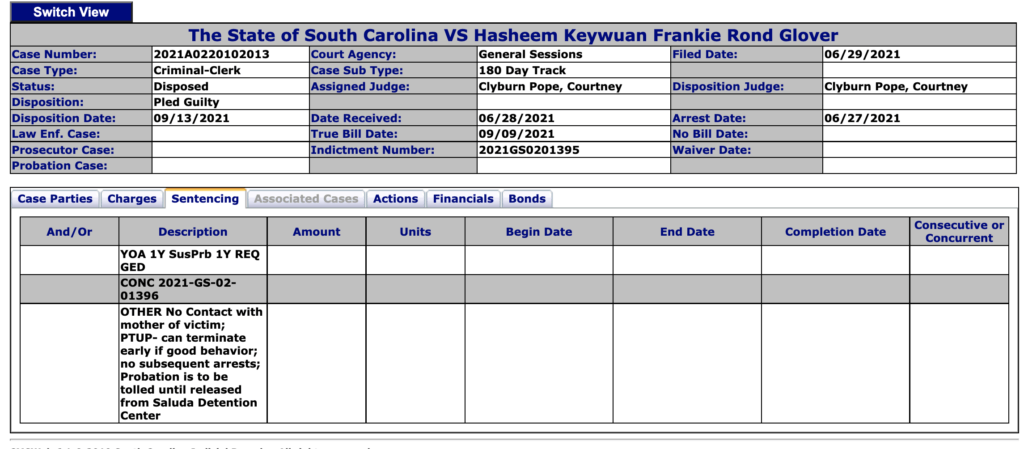 He was later taken to Saluda County for the auto break-in, and he was granted bond the next day.
By February 2022, Glover was back in jail for malicious injury to personal property and a serious drug offense. In those cases, he was given fines to pay and released.
In March, he was charged with burglary, grand larceny and possession of a weapon during a violent crime. He posted bond the next day and got out again to await trial.
And finally, North Augusta police stopped him in May, busted him for driving under suspension and released him.
He's now 20 years old. And the man with the "Ghost" tattoo on his neck is wanted on two murder charges for allegedly gunning down two Aiken fathers in Room 229 of the Days Inn.
Barry J. Redding, 39, and Stephan Poole, 40, were found deceased inside a hotel room July 2 when deputies responded to a call about gunshots on Columbia Highway North right off the interstate at Exit 22.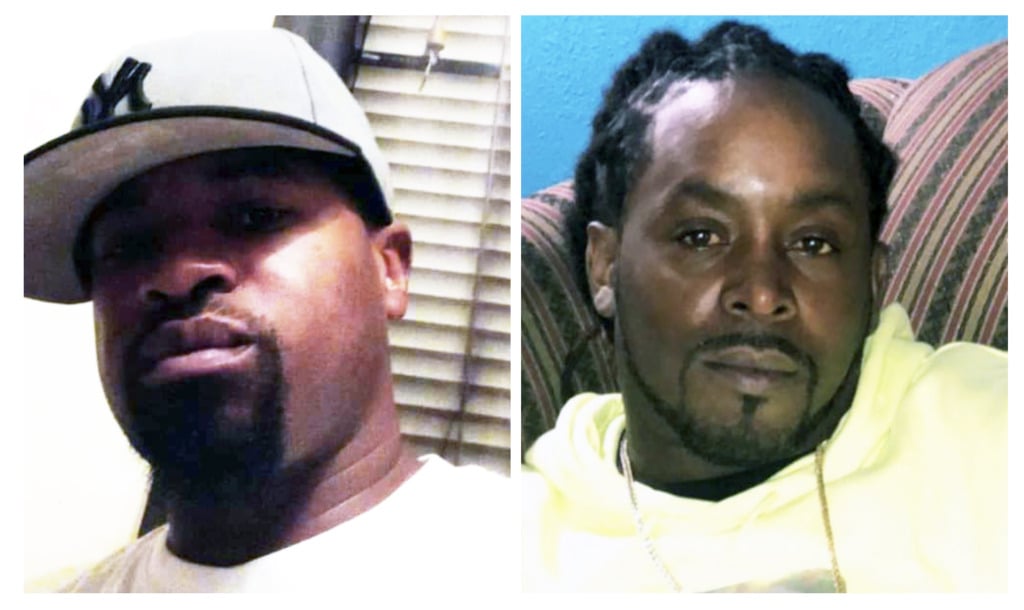 Robbery is a possible motive, sheriff's Capt. Eric Abdullah said.
Second Circuit Solicitor Bill Weeks said that he can't comment on pending cases, but giving bond to suspects is nothing unusual.
"There is a presumption of innocence," he said. "That is something we have to live with."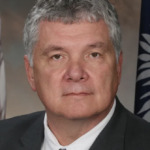 Weeks said he can't count the number of pending cases where the suspects are out on bond. It is set many times before his office ever sees the charges.
The probation system is also overwhelmed, he said.
As for the increasing violence and murders in Aiken County, Weeks said that is something happening across the state and nation, calling it an "unprecedented number of shootings and killing."
"Crazy world right now," he said.