Columbia County authorities have charged two local teenagers with a series of grab-and-dash beer thefts from Circle K convenience stores.
Hunter Bryan Smith, 18, of Roxbury Drive, Evans, was arrested last Thursday and charged with four counts of shoplifting. A 15-year-old boy was also arrested and charged as a juvenile.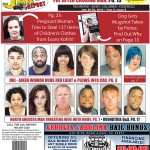 (This is one of many stories in this week's Jail Report. Pick up your copy in local gas stations, where it is sold for $1.50.)
Authorities say the teens were stealing the beer to party. The reports suggest Smith and his friends just couldn't get enough beer during a two-day binge on July 1-2, traveling to various Circle K stores to get more and more free beer.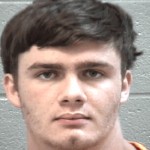 Sheriff's Capt. Andy Shedd said Smith and the juvenile got the idea from a friend who was visiting from Arizona and suggested beer theft was easy where he came from.
"We do it every time," the friend reportedly told them. "People don't care about it, cops don't care about it. You go in there and take the beer."
And it was easy for them until the store gave surveillance images to the sheriff's office, who asked The Jail Report and other media to publish the images. An anonymous tip got them two names and the investigation went from there.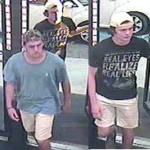 According to sheriff's reports, all of the thefts involved beer:
• At 2:26 a.m. on July 1, a white male grabbed a 12-pack of beer from the cooler at the Circle K (4473 Columbia Road) in Martinez and walked out without paying.
• At 5:30 p.m. on July 1, four white males walked into the Circle K (4256 Washington Road) in Evans and took a case of Bud Light beer. The suspects all ran out of the store with the beer and fled in a burgundy passenger vehicle.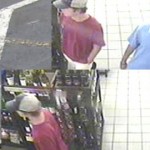 • At 8:15 p.m. on July 1, two white males entered the Circle K (4649 Washington Road) in Evans and stole a case of beer from a display and left without paying.
• At 4:54 p.m. on July 2, two white males grabbed a 30-pack of Coors Light from the Circle K (4403 Washington Road) in Evans and walked out without paying. They left in a burgundy Honda.
Capt. Shedd said his agency has a very simple message for young people thinking about the same kind of thefts.
"A crime is a crime. A theft is a theft, no matter how big or small," he said. "There is a very good chance that if you steal something in Columbia County, you are going to be prosecuted for it."
The other suspects are still being sought.