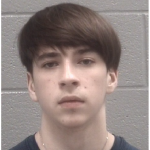 A Columbia County teen will not be prosecuted for killing his father last year.
Tucker Loyal Gales was 15 when he was initially charged in October 2020 with murder in the death of 66-year-old Wesley Jordan Gales in Appling. He told officers that he "had enough of his father abusing his mother," authorities said last year.
But a Columbia County grand jury has declined to indict Gales, issuing a "no bill" in the case last Thursday.
On Oct. 28, 2020, Tucker killed his father at the family residence at 3353 Gales Road, authorities said. Deputies responded around 8:30 p.m. on that Wednesday for what was initially described as a CPR in progress.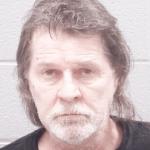 "A second call from the same address provided dispatchers with the information that there was blood everywhere," Maj. Steve Morris said last year. "Once on scene, deputies quickly determined that there was a male on the back porch of the residence suffering from a gunshot wound to the head."
Wesley Gales lived at this address and deputies found his former wife, Deborah Gales, at the house as well as their 15-year-old son. The son was interviewed and admitted to shooting his father with a .22 caliber Marlin semi automatic rifle, Maj. Morris said.
A Superior Court Judge J. Wade Padgett looked at the facts and signed a signature bond for the pre-trial release of the juvenile. Tucker went free almost immediately. A GoFundMe page for the teen and his family raised over $10,000.
Violent history. In March 2020, Tucker Gales witnessed a bloody assault on his mother by his father, Wesley Gales. According to a sheriff's report, Deborah Gales said her husband was drinking and they started fighting.
She walked into the bathroom to get some tissue and Wesley threw a DVD player down the hall. Their son Tucker went to pick it up, but Wesley yelled, "Leave that f***ing thing there."
Wesley then went into the bathroom and hit his wife in the left eye and face with his fist, leaving a mark, a report says. "When deputies arrived, they found Deborah with marks and blood coming from her nose," a report says.
Wesley was handcuffed. He told authorities that he did hit his wife in her eye and face. He also confessed to kicking her in the head. EMS was called to treat the victim, but she declined to go to the hospital.
Wesley went to jail for battery – FV and cruelty to children in the third degree. His mug was featured in The Jail Report. A sheriff's report listed Wesley as "disabled."
The front page of The Jail Report in October 2020 asked the question, "WAS HE JUSTIFIED?"

The grand jury appears to have answered the question.