An Aiken County man was fatally shot Thursday night at North Augusta Gardens apartment complex.
Stashaun Judge, 25, of Graniteville, was killed from at least one gunshot wound at the complex on West Hugh Street, Coroner Darryl Ables said in a press release.
The incident occurred at approximately 9:39 p.m., Coroner Darry Ables said. EMS transported the victim to Augusta University Medical Center after being found unresponsive in the apartment complex shortly after a call about gunfire. The Coroner's Office was notified about the death at 10:23 p.m. after he was pronounced dead by a doctor.
This marks the county's 16th homicide for the year.
Judge will be autopsied in Newberry. The North Augusta Department of Public Safety is continuing with the investigation. No suspect or motive was announced.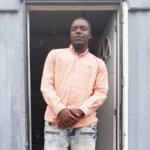 Judge is the brother of Wednesday's murder victim.  Stacey Judge, 28, of Aiken, was found fatally shot in his home Wednesday on Moon Shadow Street.
"Just past midnight, deputies were called to 641 Moon Shadow Street for reports of shots fired," sheriff's Capt. Eric Abdullah said in a press release. "A second 911 caller told dispatchers that there was deceased male at the home. New Ellenton police officer found the male on the floor of the residence with an apparent gunshot wound."
Note: If you have a better photo of the victim to share, please text it to 803-487-3224.