A woman who had apparently tired of arguing with her boyfriend early last Tuesday night pulled a knife from her shirt and sliced him on his left side and his palm.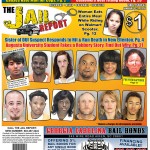 (This is one of many stories in this week's Jail Report. Pick up your copy from a local gas station today!)
Cindy Rearden, 30, of the 200 block of Motlove Drive, Graniteville, was arrested and charged with domestic violence, high and aggravated, a report from the Aiken County Sheriff's Office said.
The victim told the responding deputy that Rearden had accused him of cheating on her. She then pulled a knife from under her and tried to stab him. She ended up cutting him instead, the report said.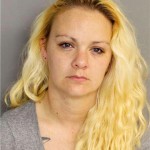 The two, who do live together, were at the boyfriend's Mullis Street home in Beech Island, the report said.