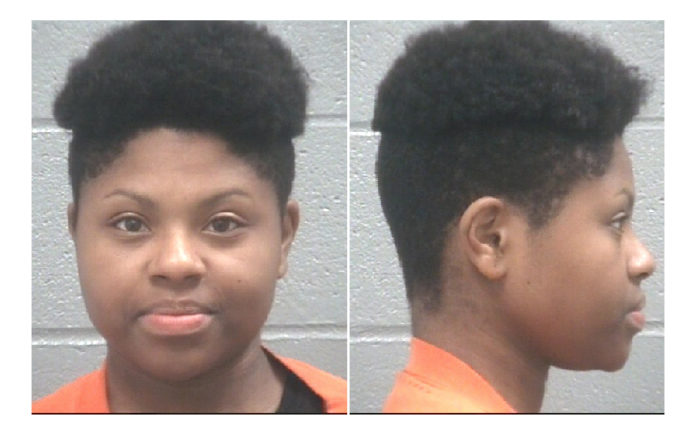 A Grovetown High School student was arrested Tuesday for punching a teacher in the face three times while she was in an uncontrollable rage over her friend being sexually assaulted at school, authorities said.
The 15-year-old boy accused of the sexual battery was also charged as a juvenile with the sex crime.
According to a sheriff's report, 18-year-old Roshae McCraw (pictured) became upset when her younger friend told her about the sexual battery. The younger friend told Roshae that the 15-year-old boy had approached her in the breezeway Tuesday morning and pulled her close to him, pushing his pelvic region onto her butt. He cornered her into a wall and kept touching her, but the girl was able to get away and go to class.
McCraw learned of the incident in 6th period and confronted the boy afterward, punching him in the arm. A teacher grabbed McCraw, who then stormed off.
Teacher Robert Cox tried to stop McCraw in the hallway, but the student "punched Robert in the face three times before he was able to get her pinned against the locker," a report says. "Roshae tried to knee Robert but he put his leg against hers to get her to stop attacking him."
McCraw was charged Tuesday with battery on school teacher of other school personnel and simple battery.
For more crime news, pick up the latest edition of The Jail Report, sold in local gas stations for $1.75.