A Grovetown man has been indicted for felony murder in a 2020 fentanyl-related death of a local man, a sign that Columbia County authorities will start holding drug dealers responsible for their product.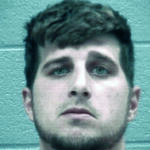 Colin James Magill, 30, was arrested Friday on a grand jury indictment for felony murder in the death of 28-year-old Alex King. King died after ingesting a large amount of fentanyl in July 2020. A second victim, who was found unconscious next to him in a Martinez yard, survived with Narcan.
Columbia County District Attorney Bobby Christine announced the indictment in a Monday afternoon press conference, saying he worked with the sheriff's office on the case.
CCSO Maj. Steve Morris said the sheriff's office works relentlessly on these cases to help bring closure to the victim's family. "Sheriff (Clay) Whittle wants this to be a message to all drug dealers. If you are selling Fentanyl and it causes death and we can prove you are the drug dealer who sold it, we will come after you for Murder," the major said.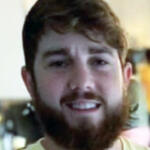 According to the Drug Enforcement Administration, fentanyl is a synthetic opioid that is 80-100 times stronger than morphine. Pharmaceutical fentanyl was developed for pain management treatment of cancer patients, applied in a patch on the skin.
"Because of its powerful opioid properties, Fentanyl is also diverted for abuse," the DEA said on its website. "Fentanyl is added to heroin to increase its potency, or be disguised as highly potent heroin. Many users believe that they are purchasing heroin and actually don't know that they are purchasing fentanyl – which often results in overdose deaths."