A Grovetown man was killed Sunday afternoon after wrecking in Aiken County.
The crash occurred shortly after 5 p.m. Sunday evening on Silver Bluff Road at Adams Road in Aiken, Coroner Darryl Ables said. A 1998 Ford Explorer was traveling west on Silver Bluff Road when the vehicle ran off the left side of the road and struck a tree.
The unrestrained driver, identified as 35-year-old Marcus L. Collins was pronounced dead on scene from blunt force injuries.
"Toxicology analysis are pending," Ables said in his press release. "South Carolina Highway Patrol is continuing with the investigation."
People are already remembering Marcus as a talented singer and chef. One friend sent his photo and said, "He was full of life and made EVERYONE smile. His own smile could light up any room."
Another said that Marcus used to cook at the fair every year and people would go just to eat their food.
It is the second Aiken County traffic death in three days. In Friday's fatality, the Aiken County Coroner's Office is investigating a motor vehicle accident that claimed the life of a Waynesboro woman.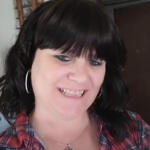 Beatrice Arrington, 41, was killed. The accident happened Friday afternoon at approximately 12:58 p.m. on Jefferson Davis Highway at Sudlow Lake Road in Warrenville, Ables said.
"The victim was the unrestrained driver of a 2018 Hyundai 4-door traveling north on Jefferson Davis," the coroner said. "She attempted to make a left turn onto Sudlow Lake Road, turning into the path of a southbound 2010 Ford sedan causing the sedan to crash into the passenger side of the Hyundai."
Arrington was pronounced dead on the scene from blunt force trauma, and the sedan driver was not injured.
Toxicology analysis are pending. Burnettown Police Department is continuing with the investigation.