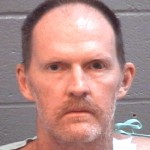 An Augusta man shot himself to death Monday morning, just hours before he faced trial in the fatal stabbing of his wife last summer in Grovetown, authorities said.
Philip Stephen West was facing trial Monday in the malice murder of his wife, 47-year-old Sherri Kay West, 47, at their Shoreline Drive residence on June 14, 2015.
Deputies were called to a home on Killebrew Avenue in Augusta around 8:30 a.m. Monday and found West dead from a self-inflicted gunshot wound.
His death saves prosecutors from prosecuting him in the vicious killing of his wife.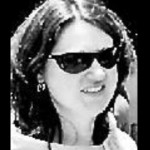 The case was horrific since dispatchers got a 911 call, heard a woman scream and could hear the victim take her last breath on the phone before the receiver went dead. Mr. West answered the dispatcher's return phone call and claimed everything was fine He said he would open the door when deputies arrived.
When officers arrived, Mr. West had self-inflicted wounds and claimed his wife had stabbed him, according to authorities. His wife (pictured) was found the kitchen floor with stab wounds to her chest, back and side, and she was pronounced dead at the scene.
Mr. West underwent surgery and was interviewed later. He claimed his wife would physically abuse him and degrade him verbally. He said he didn't remember stabbing her but that maybe it was an accident since he would never intentionally hurt her. He told authorities he cut himself after realizing his wife was dead.
Mr. West was arrested and charged July 8 with his wife's murder. At some point, he was released on bond pending the trial.
The case is now concluded with his death.