A Grovetown man was heard laughing at his friends after accidentally setting them on fire when he tossed a gas can into a burning barrel, according to authorities.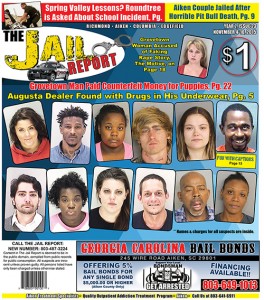 (For more crime news, check out this week's new issue of The Jail Report, sold in local stores.)
The two victims were badly burned by the resulting explosion with both requiring extensive treatment at Doctors Hospital's Joseph M. Stills Burn Center.
An investigation into the Oct. 23 incident led to Monday's arrest of Gregory McElroy Bright for two counts of reckless conduct.
The explosion occurred while Bright was drinking with his roommate Dwayne McElroy and Augusta friend Darius Jones at his home at 490 S. Belair Road in Grovetown.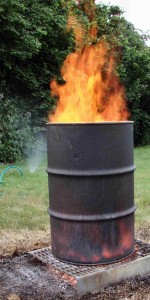 The three men were hanging around a burn barrel when Bright suddenly grabbed a full gas can and threw it into the fire, causing an explosion, according to a sheriff's report.
"While both men were on fire, Gregory was laughing at them," a sheriff's report says.
Jones suffered third-degree burns on both hands, both arms, his chest and face. He is facing numerous surgeries. McElroy had third-degree burns to his right hand, right arm and his back.
Bright, 49,  gave a statement to police saying he was trying to light the burn barrel and grabbed the gas can when it was lighting. He claims he warned his two friends to move away from the barrel but they didn't move. So he threw the gas can into the fire.