Three Grovetown suspects are accused of hiding the death of an elderly woman who they were living with. Authorities say they left the woman's body in the home for at least three days.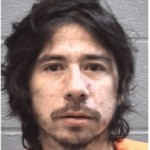 Among those charged is 44-year-old Robert Christy (top left), who is the son of the deceased victim, 78-year-old Namie Christy.  Police say the other two were living at the home and were considered the victim's caregivers: Stephanie Lewis, 40 (top middle), and Dennis John Smith Jr., 41 (top right). All three were arrested last week and charged with concealing a death, a felony, and making false statements to law enforcement.
Grovetown police are looking at why the trio wanted to hide the death. Were they doing it for financial gain? Was it to cover up neglect or maltreatment of the woman?
"The motive still under investigation," Grovetown Police Lt. Jones Nalley told The Jail Report on Monday.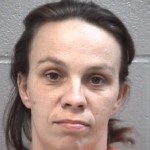 According to authorities, one of the suspects called them July 27 and reported the death of Namie Christy. They told authorities they had face-to-face contact with the elderly woman within seven hours of finding her dead at the home on East Robinson Avenue.
But Coroner Vernon Collins came to the home and realized the victim had been dead at least three days!
"So they were hiding something," Lt. Nalley said.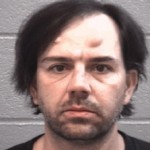 A warrant says the suspects "failed to notify law enforcement of Namie Christy's death in a timely manner." An autopsy on the victim is still pending with final results not expected for another two months.
Other criminal charges are possible, Lt. Nalley said.
It was a sad ending to Namie Christy's life. Her death was handled by McNeill Funeral Home in Martinez, where officials said Monday that she was cremated. No obituary was requested or written for her.
The victim was named as a survivor after the 2011 death of her husband, 63-year-old Christopher Donald Christy. He was an Army veteran of the Vietnam War and had earned a Purple Heart, according to his obituary. The couple had been married for 43 years when he died on Feb. 7, 2011.
Besides the suspect, the woman has another son: Frank K. Christy, who lives in Virginia. The Jail Report has not been able to reach him for comment. The victim also had at least three grandchildren, two living in the Augusta area.