An Augusta woman died early Monday, two days after she was shot while riding with a guy involved in a heated argument with his cousin, authorities say.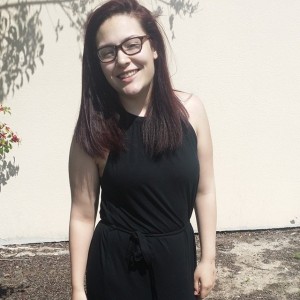 Brittany Trantham, 21 (pictured at right), was in a vehicle with her boyfriend Jermaz Lawson about 3 a.m. Saturday when Lawson got into an argument with his cousin, Shanadore Harmon. The dispute continued on Cunningham Drive when Harman shot at the vehicle Lawson and Trantham were riding in, resulting in the victim being shot.
Deputies rushed to the scene, but Trantham had already been driven to the GRU Emergency Room in critical condition. She died at 12:20 a.m. Monday, leaving a 2-year-old child behind without a mother.
On Cunningham Drive, cops caught Harmon trying to hide underneath a tree, according to a press release. Officers also found his gun and found fired cartridge casings in the road.
Harmon, 36 (shown in mugshot), was initially charged with two counts of aggravated assault, possession of a firearm during the commission of a crime and possession of a firearm by a convicted felon. Murder charges are expected now that Trantham has died.
Background. Harmon is a convicted drug dealer and repeat offender with a history of appearances in The Jail Report. He has a criminal record that goes back to his days as teenager with multiple arrests for drugs, assault, DUI, theft, weapons and fighting cops. he has been in and out of prison six times in Georgia.
Oddly enough, Harmon was arrested a year ago in Augusta for allegedly pointing a gun at a woman's head in the middle of the street at 1 in the morning and threatening to "blow her brains out."  He was indicted on for the crime, but prosecutors suddenly dropped the case in March against the convicted felon and put it on the dead docket. The reasons were not immediately clear.
When that alleged crime occurred, Harmon had only been out of prison for two months after serving a 2-year prison sentence for DUI, theft and traffic offenses.