The principal of Hammond Hill Elementary School was caught driving drunk in North Augusta on a school night with 18 opened beer cans in his truck, according to authorities.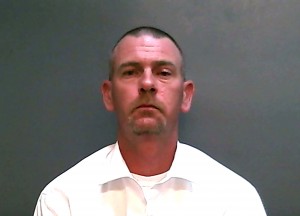 Principal Brad Watson said he was coming from "Hammond Hill Elementary and then from his parent's house in Greenbriar" when an officer saw him driving slow and pulled him over on Martintown Road at 8:49 p.m. last Thursday.
Watson, 39, smelled of alcohol, failed a sobriety test and blew a .13 BAC level at police headquarters, a public safety report says. Plus, the officer's report said it took him five attempts to get Watson to pull over despite activating his blue lights, pulling behind the principal's truck, blowing his horn and using a siren.
Watson denied drinking and showed the officer a cup of Mountain Dew he claimed he got from school. He told the officer that he "dips snuff and uses mouth wash to rinse out the snuff," a report says.
A search of his truck turned up a load of Natural Light beer:
A black bag with three warm unopened beer cans inside behind the rear driver seat.
An empty 12-pack box of beer on the front passenger seat.
Four ice-cold, unopened beer cans in the front passenger seat. Two of the cans were missing from the six-pack rings.
Two warm, unopened beer cans and an empty Natural Light 12-pack box in the front passenger floorboard.
In the center console: 18 empty beer cans  along with a half-inch puddle of spilled beer on the bottom of the console.
Watson was charged with DUI and cited for an open container of alcohol, a report says.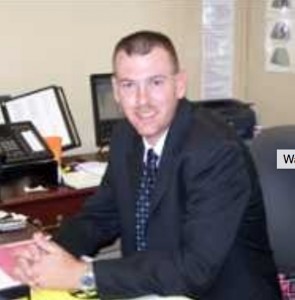 According to previous news reports, Watson was moved this year to Hammond Hill Elementary School after working as principal at Warrenville Elementary School. It is not clear why he was transferred from Warrenville.
Personnel at the school declined comment on the DUI arrest and referred questions to school district spokeswoman Merry Glenne Piccolino.
Here is her statement: "Mr. Watson was placed on leave last week following his self-reporting to our District of the situation you've mentioned below. Mrs. Sara-Beth Brown, the Assistant Principal, is assuming all roles of the Principal in his absence."
Note: He had his mugshot taken first at North Augusta Public Safety and then again when he was transferred to the Aiken County Detention Center, accounting for the two mugshots you see here.
Stay tuned…