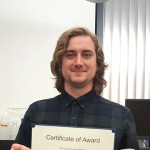 COLUMBIA COUNTY, GA. – A Harlem man died early Sunday after climbing on the roof of a fast-moving SUV being driven by a drunk friend and then falling off, authorities said.
Tyler Crawford, 25 (pictured at right and sitting on truck above), climbed out the window and onto the roof of the 1994 Jeep Cherokee while his drunk friend was driving on Poplar Springs Church Road approximately 40-50 mph down the dirt road, sheriff's Maj. Steve Morris said.
"The vehicle began to negotiate a curve to enter the private driveway of Poplar Springs Church when Tyler Crawford fell from the vehicle onto the dirt roadway striking his head," Maj. Morris said in a press release.
Crawford later died.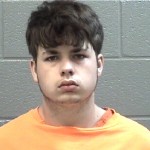 The driver, 18-year-old Jackson Pentecost of Thomson (pictured at right), stopped to check on Crawford and then left to take the vehicle back to his residence in McDuffie County. The passenger, 19-year-old William Myers of Thomson, stayed with Crawford until the driver returned. Crawford was transported to Doctors Hospital and later transferred to Augusta University Medical Center where he died.
Alcohol is a factor in the accident and the Pentecost has been taken into custody for DUI, vehicular homicide, giving false statements, reckless driving, and multiple other equipment offenses.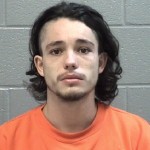 Myers (pictured at right) was taken into custody and charged with giving false statements and minor in possession of alcohol.
According to Maj. Morris, there was another vehicle following the Jeep Cherokee at the time of the accident that witnessed the accident. The driver of that vehicle is 17-year-old Kollin Houston and a juvenile passenger who was charged with minor in possession of alcohol.
Crawford's Facebook page says he works as a teaching assistant at Augusta University and studies organic chemistry.
His family were remembering him on Facebook Sunday.
"Today was the worst day of my life." wrote his brother, Cooper Crawford. "I lost my buddy, my best friend, my brother. Rip Tyler Crawford. I love you more than you know."
Note: If you have a better photo of Tyler or a memory to share, please text it to 803-487-3224.