A 911 call that was recorded during Sunday's deadly confrontation outside a Hephzibah Circle K reveals a heated argument between the suspect and victim.
Murder suspect Donald Gross called 911, and the Augusta man is heard talking with an emergency dispatcher while he and victim Samuel Dewayne Jackson exchange words. Suddenly, Gross fires a 12-gauge shotgun into the victim's abdomen and tells the female dispatcher that he "put him down" because he "thought he had a gun."
Gross says, "I asked him about his vehicle, ma'am. I said, 'What is that an American car?' He started calling me a b***h! He going to shoot me. He going to kill me."
Hear the unedited call here:
The shooting cleared shocked the 911 dispatcher.
"You shot him?!" she says.
"I had to, ma'am! I think he got a gun," Gross said, before realizing the victim was unarmed.
"He scared me. He said he is going to shoot me. ..  I think he got a gun in his hand and that is when I shot him," Gross said.
Jackson, 48, was rushed to Augusta University Medical Center, where he was pronounced dead shortly after arriving. A celebration of life is planned for 8 p.m. Wednesday (Aug. 24) at Ikonz Event Center, 1515 North Leg Road in Augusta.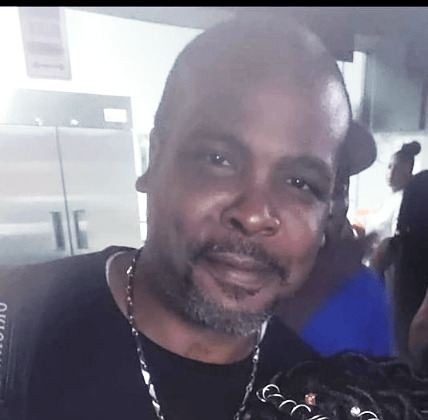 Gross was subsequently charged with murder and weapon possession after an investigation, and he remains in jail without bond.
Gross' family have told authorities that the 61-year-old suspect has a history of bipolar disorder and mental illness. We have obtained multiple reports of him causing problems for local businesses and others, leading to his arrest in June in one case and trespassing warnings in others. The former substitute teacher is also known to pass out campaign literature, sometimes on private property.
On Sunday, Gross called 911 around noon and said the victim was cursing him out at the gas pumps outside the Circle K at 2574 Tobacco Road. He told a dispatcher his location and what the argument was about.
Gross then describes what he is seeing and doing: "I am trying to get his tag number. I was asking him about his truck and he started cursing me out and then he going to tell me he's going to pop a cap in my a**. So now I am standing here and calling you. Now, he is rolling down his window. … Did you hear him? Did you hear him? Do you hear him talking to me now? He asked me if I have a f**king problem."
"I am on the phone with the police," Gross appears to tell the victim. "What is your name?"
A man is heard in the background: "Don't worry about what the f**k my name is, you damn f**k."
Gross then yells back at the other man, saying, "You see I ain't run from you. Did I?"
Gross describes the victim's car.
"He got a Ram, and I am going to shoot him if he come over here and messing with me," Gross says loudly.
"What color is the Ram?"
A faint sound of gunfire is recorded.
"Hello?" the dispatcher says.
"I just put him down, ma'am."
"You shot him?!" she asks.
"I had to, ma'am. I think he got a gun."
A moment later, he changes his statement, saying, "I thought he had a gun."
Gross then starts yelling his defense: "He started calling me a b***h! He going to shoot me! He going to kill me! And he going to f**k around, and come back to me and jump out of his car, coming around while I am talking to you. Send an ambulance over here for him."
Once a dispatcher confirms a deputy is at the business, she tells Gross that she is going to let him go.
Gross adds, "He said he was going to f**k me up. I thought he had a gun. … I called you because I was afraid."