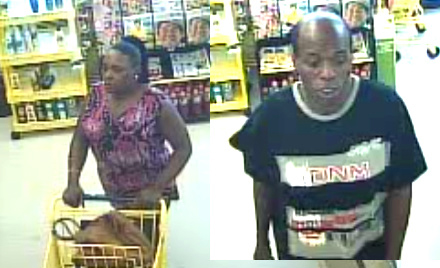 This man and woman shoplifted a bunch of stuff from the Dollar General in Columbia County. He shoved a package of T-shirts and some boxers in his shorts and she took cans of air freshener into her purse, which was already full of merchandise.
The couple left the store without paying, rolling away in a white Chevrolet passenger vehicle.
And by the way, the woman was walking with a limp, authorities said.
Recognize them? Please call the Columbia County Sheriff's Office at 706-541-2800.