A fight between two men working on a Hephzibah apartment Monday led to murder charges after one of the men died, authorities said.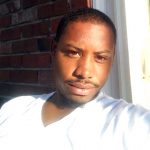 Dewey Brown, 36 (above), was charged with murder in the death of 25-year-old Roosevelt Williams Jr. (at right), authorities said. The victim died after a fight between the two workers at a vacant apartment at 1408 Hephzibah McBean Road around 1:50 p.m. Monday.
Officers arrived to find the men involved a physical altercation. Brown had his arm around Williams' neck.
"The responding deputies separated both parties and one male became unresponsive and the deputies began CPR until EMS arrived. That male (Williams) was pronounced deceased at the scene," a RCSO press release said.
Williams was pronounced dead at 3:15 p.m. Monday at the apartment, the coroner said.
A witness told deputies that Brown started the fight.
WJBF-TV is quoting a witness that said the two men were working on the apartment all weekend.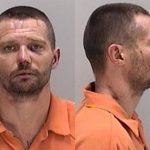 Brown (pictured at right) has an extensive criminal record
that includes a 2015 arrest for beating up the mother of his child and attacking a deputy. He had to be tasered in that incident and held in leg irons after he banged his head against the cage the patrol car and struck the officer. He told the deputy he "wasn't going back to jail." He got probation for that case.
Brown also served time in prison for a 2006 aggravated battery case and has multiple other arrests in his youth, according to online records.
Editor's Note: If you have a better photo of Williams, please text it to The Jail Report at 803-487-3224.