A Hephzibah man who shot his wife to death in front of her children and then left the home has been caught in Wilkes County, authorities said.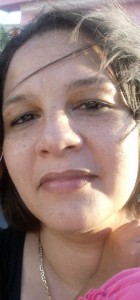 Robert Francis Ware, 47, has been charged with murder in Sunday night's shooting of wife Michelle Ware (right picture) inside their home at 4540 Pineview Lane, authorities said. She was shot in the head and died at the scene while her children were there, sheriff's Sgt. Monica Belser said in a press release.
"The victim's children implicated Michelle Ware's husband as the suspect," Sgt. Belser said.
A police bulletin was put out for Robert Ware and the vehicle he was driving, including an alert that he had connections to the Athens area.
"A Georgia State Patrol Trooper observed Robert Ware's vehicle in Wilkes County and stopped the vehicle and detained Robert Ware," Sgt. Belser said.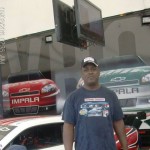 The suspect (shown at right in a Facebook picture) was driven back to Richmond County and charged with murder, possession of a firearm during the commission of a crime and misdemeanor cruelty to children.
"This incident is believed to be domestic in nature and involved an ongoing argument over issues affecting the marriage," Sgt. Belser said.
According to a Facebook page for the victim, the couple had been married for four years. Michelle Ware was 39.
Editor's Note: If you have a better picture of Michelle Ware, please email it to publisher@thejailreport.com or text it to 803-487-3224.