A Hephzibah man was charged Thursday in this week's drug-related slaying shooting on Peters Road in Augusta.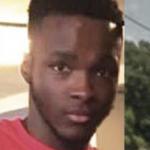 Antonio Demarco Dinkins Jr., 22, of Beaver Creek Lane, has been charged with murder and weapon possession in the shooting death of 24-year-old Jerome Bates.
Dinkins is also charged with aggravated assault for shooting a second victim, Devante Pinkney, in his upper torso. He was rushed to Augusta University Medical Center and was listed in stable condition.
According to an arrest warrant, the murder occurred while the suspect was selling illegal narcotics. Dinkins allegedly fired a Glock 40 caliber firearm and struck Bates in the back, killing him.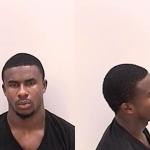 Dinkins has been violent in Richmond County since he was a youth and getting off light. In September 2018, he was arrested for pointing a gun at strangers and firing it three times in downtown Augusta.
Dinkins reportedly became upset at 3 in the morning when a few strangers told his group to stop overturning trashcans by a club near 11th and Ellis streets.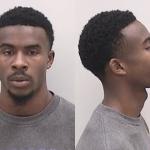 The teen allegedly went to his car and returned with a semi-automatic pistol and pointed it at them. They said they didn't want any trouble, backed away from him and hid behind a car. Dinkins fired three shots.
He was charged with reckless conduct and two counts of pointing a gun at another person.
A judge gave him 90 days each in jail on two charges as well as probation. Despite the probation, Dinkins in 2019 and 2020 was charged with drag racing, reckless conduct and a hit and run.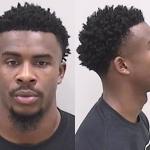 He got probation in every case.